Typical hazards and risks to Single Point Mooring (SPM) terminals
Tanker or random vessel collision with the SPM
Tsunami or other exceptional surface wave event
Hurricane or other exceptional wind behaviour
Soliton or other submarine wave event

Below are two instances of vessel collision with SPMs
Potential consequences of an event to an unprotected SPM
Major offshore oil spill
Environmental pollution
Expensive oil spill clean-up
Injury to personnel
Damage to assets and cost of repair
Terminal downtime and demurrage cost
Negative media attention
Higher insurance premiums
Compromised terminal integrity
Damaged reputation
Consequences of vessel collision with Single Point Moorings
A vessel collision could drag the Single Buoy Mooring beyond its working envelop; resulting in the rupture of the underbuoy hoses and uncontrolled spillage.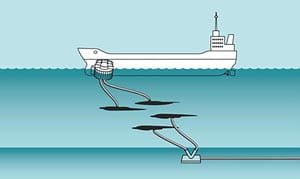 The PLEM (Pipeline End Manifold) is fractured by the Single Buoy Mooring being dragged beyond its working envelop. Leakage at the seabed is difficult to control. The cost of downtime, repair and clean-up could be considerable.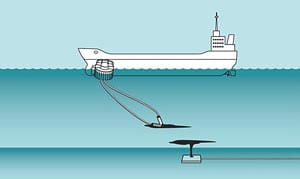 Reducing risk to Single Point Moorings
Damage to the submarine pipeline at the seabed could be in more than one location. Downtime, leakage and the cost of repair could be extensive.